Episodes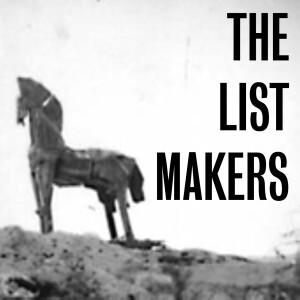 Sunday May 21, 2023
Sunday May 21, 2023
A new month means a new LIST MAKERS episode!
This time, we have the Top Doctors that we would like to travel time and space with. Who will we pick? Will Rob pick Davo five times? How many snaps will we get?
Thanks to Lozza for the topic!
If you've never heard a List Makers episode before, these are 20m chats based around making a list related to a Doctor Who topic and discussing our similarities, differences, and whatever else comes up during the chat!
Suggestions for future lists to be drawn from The Hat of Rassilon are welcome; get in touch!
Twitter, Facebook or email us old-school style at hello@thedwshow.net